Induction Heating Machine of Super Audio Frequency Induction Heater (160KW)

Application of Induction Heating Equipment:
A. Heating (hot forging, hot fitting and melting)
B. Heat Treatment (surface quench)
C. Welding (braze welding, silver soldering and brazing)
D. Annealing (tempering and modulation)
Major Features:
1. This equipment adopts the IGBT inverter circuit in parallel connection, which has high load adaptability.
2. It has such feaures as high power, fast heating speed, high efficiency and easy operation.
3. As compared with other heating modes, it can significantly promote the economic benefits, improve the quality of heated work pieces and save the energy and material, alleviate labor intensity and improve the production environment.
4. It has super small size, which can save the production space by 10 times.
5. It is safe and reliable, and requires no equipments of ten thousand voltage, and thus can ensure the safe operation.
6. The comprehensive full load design is available for 24-hour continuous operation.
Main technical parameters:
Type
ZXS-160AB
The range of operating voltage
340V-430V
Input power
240A
Output power
160KW
Fluctuating frequency
20-50KHZ
Output current
400-6500A
The flow rate of cooling water
0.08-0.16Mpa 15L/Min
Water temperature protection point
50ºC
Size
Main : 1000x600x1100mm
Transformer : 850x420x750mm
Weight
Main : 155 KG
Transformer : 95 KG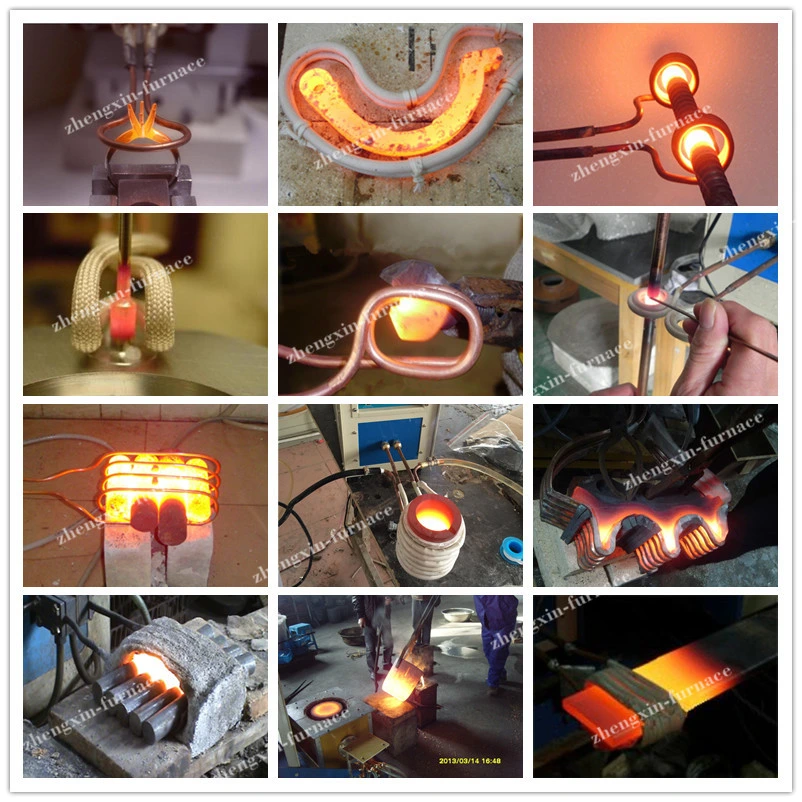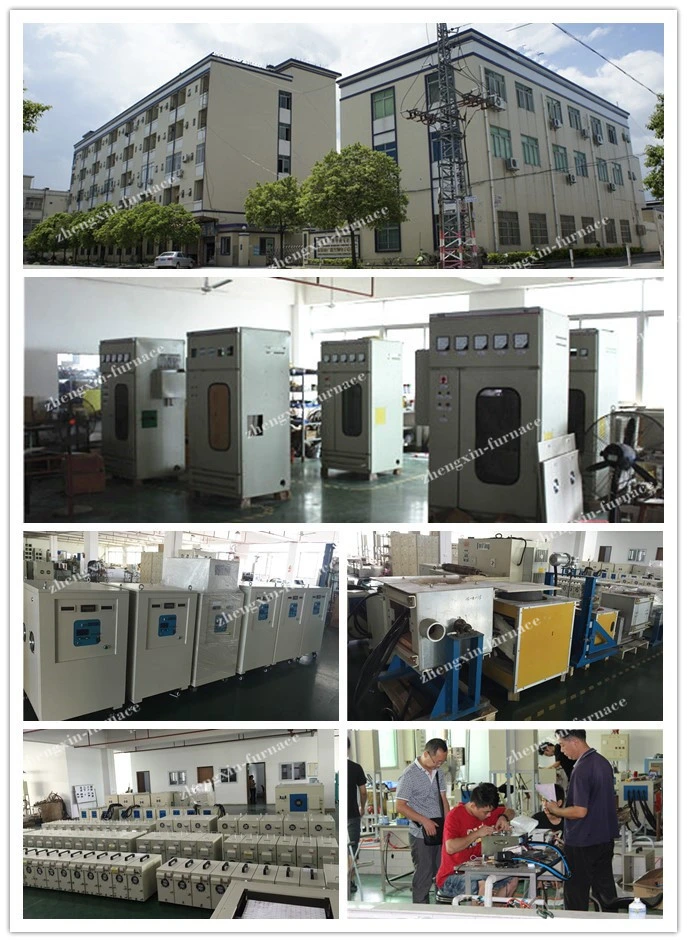 FAQ
Q: What is our factory product range?
A: Our factory is a manufacturer in Dongguan, Guangdong province. We professional produce medium frequency and high frequency induction heating equipment:
SCR medium frequency main power: 50-2500KW
IGBT high frequency main power: 15-100KW
IGBT medium frequency main power: 40-500KW
IGBT super audio frequency main power: 40-500KW
Metal melting furnace---gold, silver, copper, iron, steel, stainless steel, tin-slag(tin dross), aluminum, etc;
Metal heating machine---surface heating treatment; keep warm;
Quenching machine---for tubule, gear, roller, bar, metal plate, etc;
Heating treatment equipment---heating, forging, annealing, welding,etc;
We work in this field more than 15 years experience.
Q: How to order your products?
A: Please send us your purchase order by Email or Fax, or you can ask us to send you Proforma Invoice for your order. We need to know the following information for your order:
1) Melting furnace: material, capacity per hour, overturning type(manual, electric, hydraulic)
Heating machine: workpiece dimension(length, width, height, inner diameter, outside diameter ), process requirement(temperature, time, capacity)
2) Shipping information: Company name, Address, Phone number, Destination seaport/airport.
Q: What is the payment terms and delivery time?
A: Payment terms:
For small machines: 100% T/T and delivery within 7 days;
For big machines and big amount: T/T ,30% deposit and 70% balance before shipment, it will take about 15-20days.
For customized Non-standard machine, it will take about 45-60 days.