Induction Heating Machine:
Advantage:
1 More than 19 years experience, stable and goods performance
2 CE certificated
3 Copperated with CHOW TAI FOOKS, Matsushita, Foxconn, Media, Gree a6ND ZHIGAO Air conditioner.
4 Suitable for a large range, heating, quenching, forging, melting, solding and so on.
5 One main part match two transformers, use the change switch to control let which one transformer to work, which one is prepare, save the time, improve the working effciency.
6 Each transformers have two transformer ratios, which good for connect different induction coils to work different workpiece.

Main characteristics:
1 Siemens IGBT module and Inverting technologies of third generation been used; Higher reliability and lower maintenance cost.
2 100% Duty cycle, continuous working is allowed at maximum power output.
3 Display of heating power and heating current and oscillating frequency;
4 Simple to install, Installation can be done by unprofessional person very easily;
5 Light weight
6 Advantages of the model with timer: The power and the operating time of the heating period and the retain period can be preset respectively, to realize a simple heating curve, this model is suggested to use for batch production to improve the repeatability;
7 Constant current or constant power status can be selected accordingly to achieve higher heating efficiency;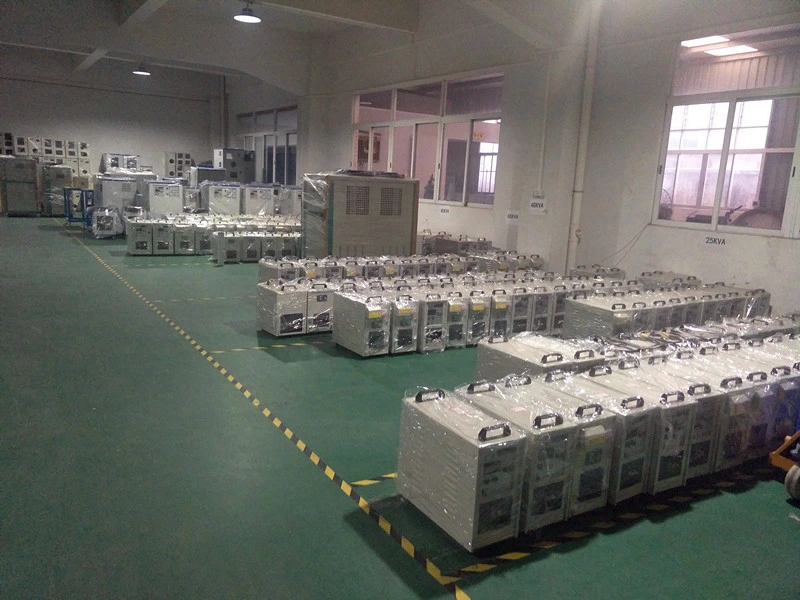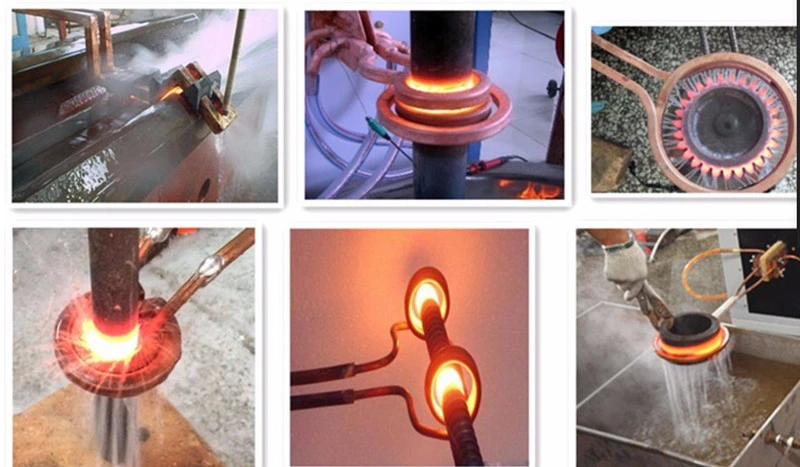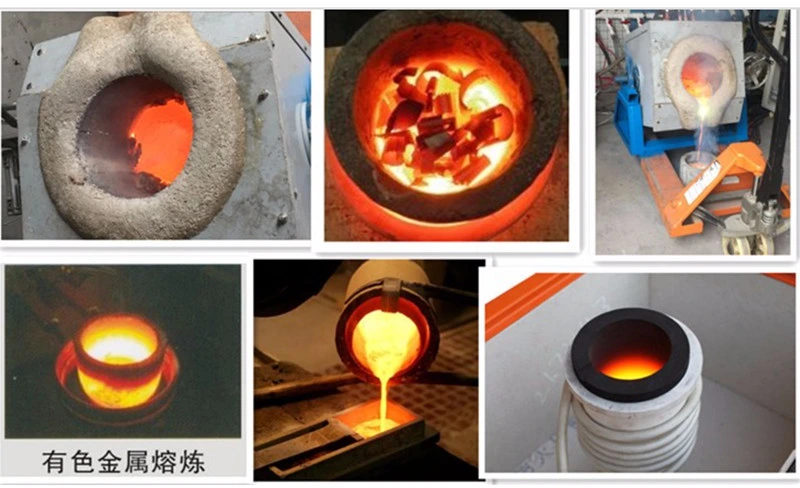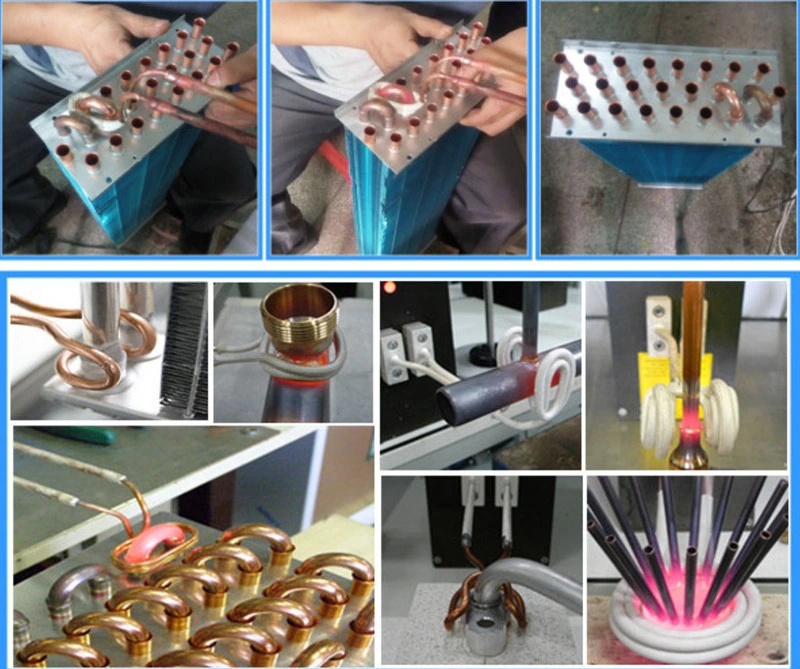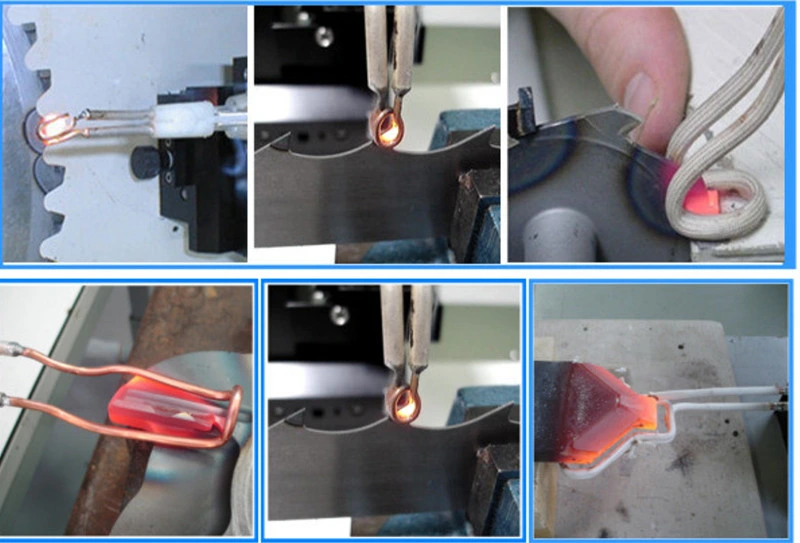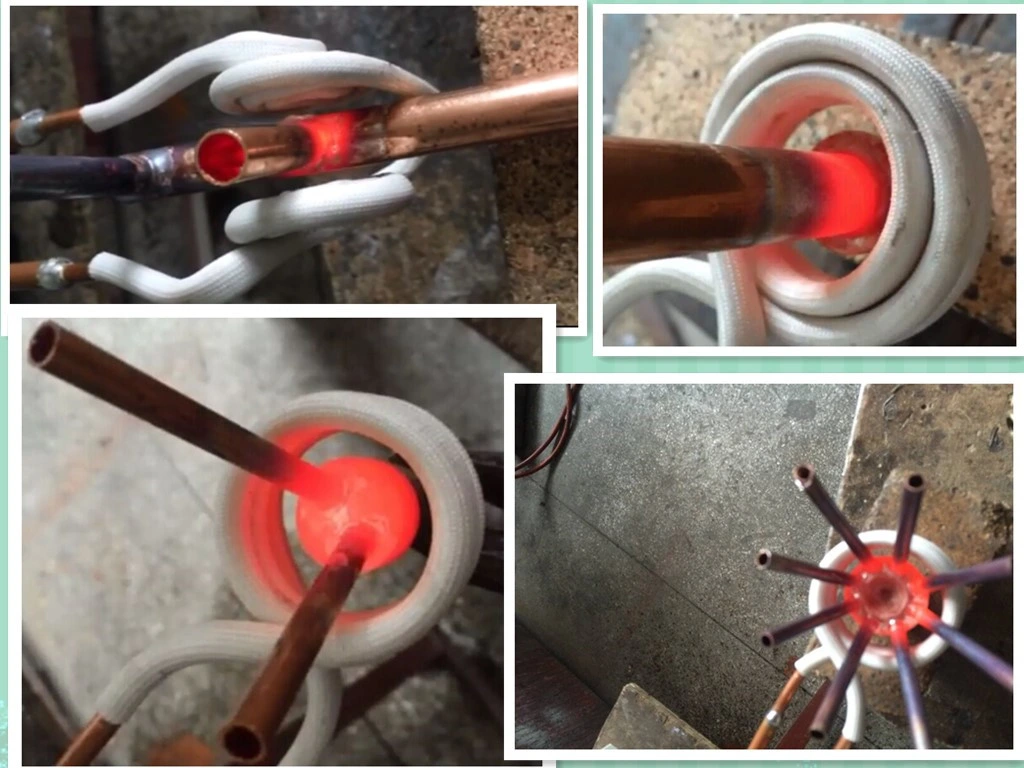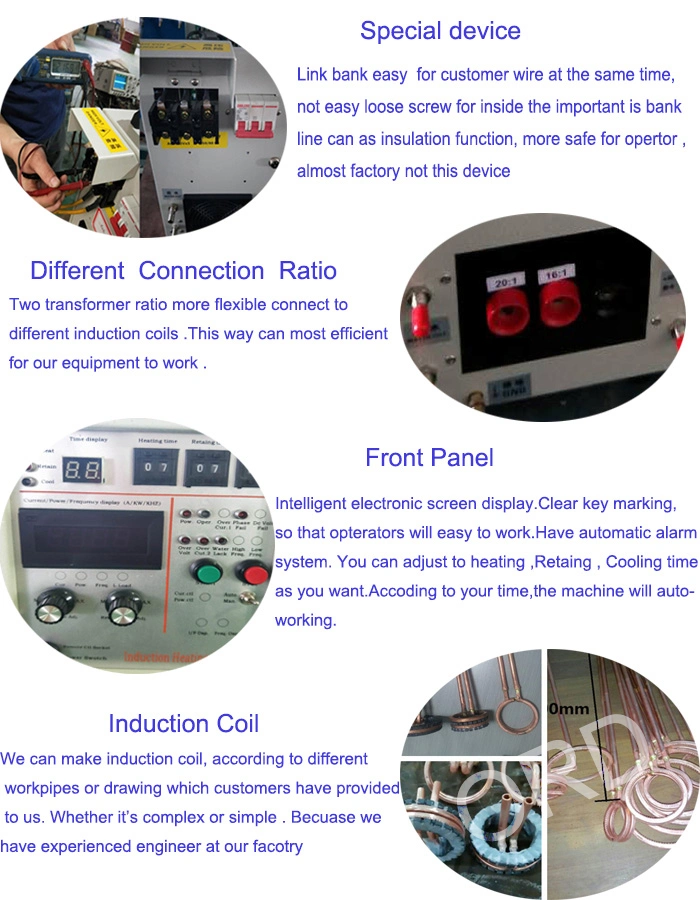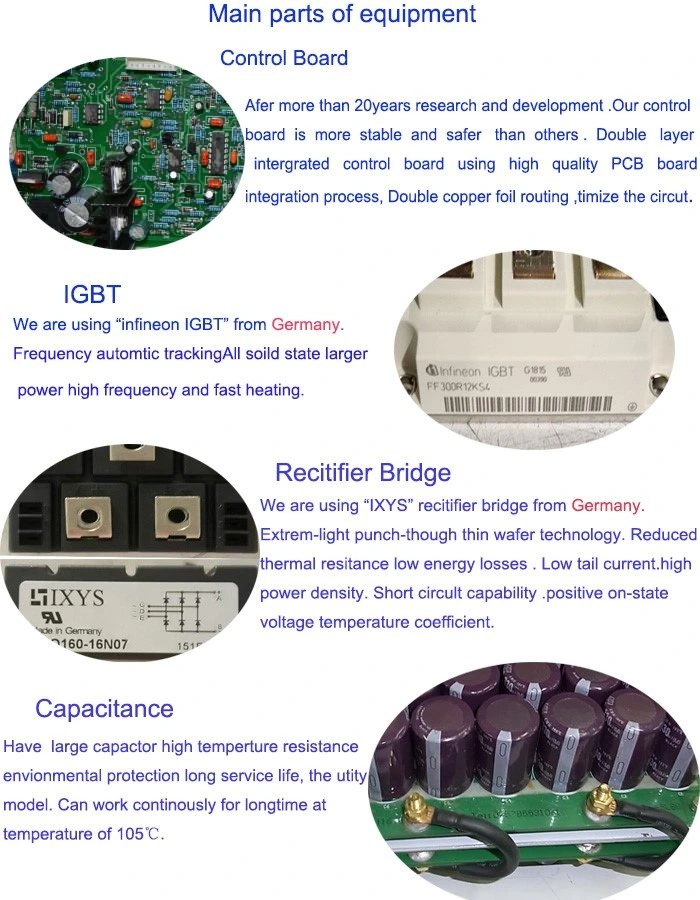 | | |
| --- | --- |
| Type | HF-15AB/15A |
| Work Power | 220v simple phase 50-60hz |
| The range of operating voltage | 340-430AC |
| Output power | 15KW |
| Input current | 36A |
| Fluctuating frequency | 30-100khz |
| Timing (Heat time, Retain time, Cool time) | 1-99S |
| The flow rate of cooling water | 0.15 Mpa 7.6L/Min |
| Water temperature protection point | 40centidegree |
| Duty cycle | 100% (40degree room temperature) |
| Weight | 35Kg |
| Size | 640*280*550mm |
| | |
| --- | --- |
| Type | HF-15AB/15A |
| Work Power | 3*380v/415v/440v/480v 50-60hz |
| The range of operating voltage | 340-430AC |
| Output power | 15KW |
| Input current | 13A |
| Fluctuating frequency | 30-100khz |
| Timing (Heat time, Retain time, Cool time) | 1-99S |
| The flow rate of cooling water | 0.15 Mpa 7.6L/Min |
| Water temperature protection point | 40centidegree |
| Duty cycle | 100% (40degree room temperature) |
| Weight | 35Kg |
| Size | 640*280*550mm |
Type
HF-25AB/25A
Work Power
3*380v/415v/440v/480v 50-60hz
The range of operating voltage
340-430V AC
Output power
25KW
Input current
26A
Fluctuating frequency
30-80khz
Timing (Heat time, Retain time, Cool time)
1-99S
The flow rate of cooling water
0.15 Mpa 9L/Min
Water temperature protection point
40centidegree
Duty cycle
100% (40degree room temperature)
Weight
Mainparts:42Kg
Transformer:21kg
Size
Main Parts:640*280*550mm
Transformer:450*250*380mm
Type
HF-40AB
Work Power
3*380v/415v/440v/480v 50-60hz
The range of operating voltage
340-430V AC
Output power
40KW
Input current
40A
Fluctuating frequency
30-80khz
Timing (Heat time,Retain time,Cool time)
1-99S
The flow rate of cooling water
0.15 Mpa 10L/Min
Water temperature protection point
40centidegree
Duty cycle
100% (40degree room temperature)
Weight
Mainparts:42Kg Transformer:32kg
Size
Main Parts::640*280*550mm
Transformer: 510*270*440mm
Type
HF-65AB
Work Power
3*380v/415v/440v/480v 50-60hz
The range of operating voltage
340-430V AC
Output power
65KW
Input current
60A
Fluctuating frequency
30-80khz
Timing (Heat time,Retain time,Cool time)
1-99S
The flow rate of cooling water
0.15 Mpa 11L/Min
Water temperature protection point
40centidegree
Duty cycle
100% (40degree room temperature)
Weight
Mainparts:45Kg Transformer:38kg
Size
Main Parts:640*350*550MM
Transformer: 510*270*440MM
Type
HF-80AB
Work Power
3*380v/415v/440v/480v 50-60hz
The range of operating voltage
340-430V AC
Output power
80KW
Input current
75A
Fluctuating frequency
30-80khz
Timing (Heat time,Retain time,Cool time)
1-99S
The flow rate of cooling water
0.15 Mpa 11L/Min
Water temperature protection point
40centidegree
Duty cycle
100% (40degree room temperature)
Weight
Mainparts:55Kg Transformer:42kg
Size
Main Parts:640*350*550MM
Transformer: 510*270*440MM
Type
HF-90AB
Work Power
3*380v/415v/440v/480v 50-60hz
The range of operating voltage
340-430V AC
Output power
90KW
Input current
90A
Fluctuating frequency
30-80khz
Timing (Heat time,Retain time,Cool time)
1-99S
The flow rate of cooling water
0.15 Mpa 13L/Min
Water temperature protection point
40centidegree
Duty cycle
100% (40degree room temperature)
Weight
Mainparts:58Kg Transformer:45kg
Size
Main Parts:640*350*550MM
Transformer: 510*280*450MM
Type
HF-100AB
Work Power
3*380v/415v/440v/480v 50-60hz
The range of operating voltage
340-430V AC
Output power
100KW
Input current
100A
Fluctuating frequency
30-80khz
Timing (Heat time,Retain time,Cool time)
1-99S
The flow rate of cooling water
0.15 Mpa 15L/Min
Water temperature protection point
40centidegree
Duty cycle
100% (40degree room temperature)
Weight
Mainparts:85Kg Transformer:78kg
Size
Main Parts:850*510*750MM
Transformer: 580*345*520MM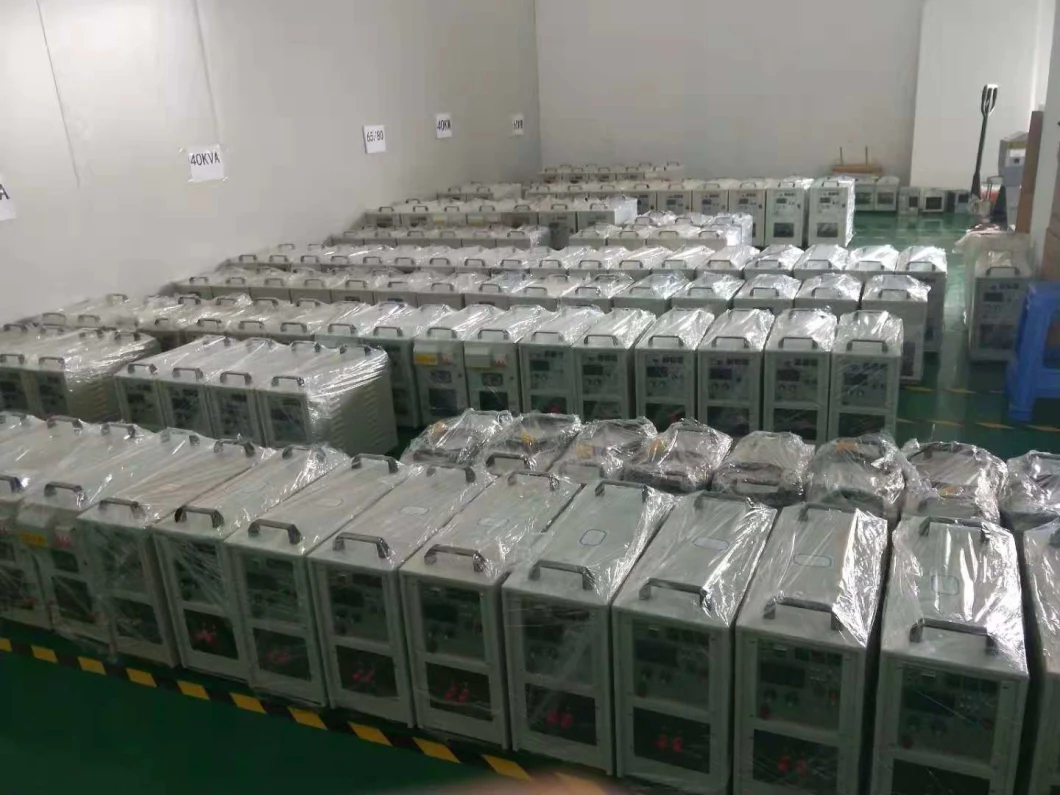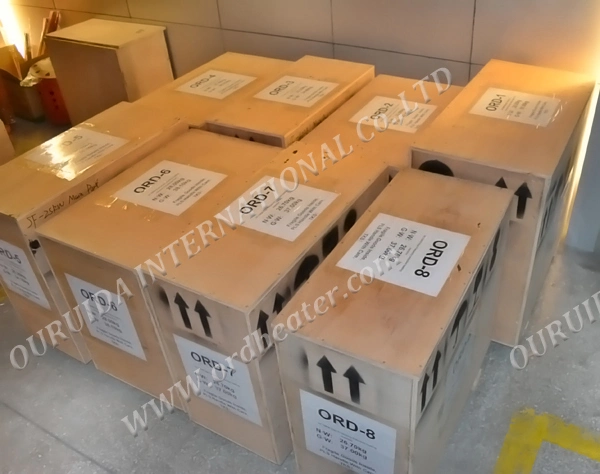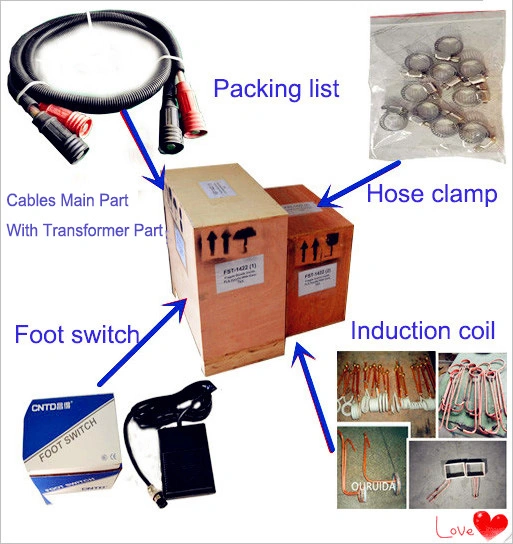 Pre-sale service:
1. recommend the most suitable machine for customers, according to their requirements.
2. Inquiry and consulting support.
3. Sample testing support.
4. View our Factory.
In-sale service:
1. Strictly manufacture the machine, according to relevant technical standards.
2. Take run test, according to relevant equipment test run regulations.
3. Strictly check up the machine, before delivery
4. Delivery on time.
After-sale service:
1. Warranty time: Within 18 months from the date of delivering, 12months from date of receiving.
2. Within warranty all parts are free for customer, any fault caused by non-artificial reason, any quality problems such as design, manufacture, or procedure occurs, We shall provide replacement parts after detecting the faults.
3. If any big quality problems occurs out of the guarantee period, we will send maintenance
technician to provide visiting service after checking with the customer and charge for a favorable price.
5. We will provide a lifetime cost price to the buyer with the materials and spare parts used in system operation, equipment maintenance.
6. The above mentioned are only basic aftersale service requirements,we will make more promises related to quality assurance and operation guarantee.