Why choose our Machine?
KINKAI automatic sludge dryer, Using four-effect dehumidification patented technology, module structure design, PLC+touch intelligent control, automatic operation, saving a lot of labor costs, sludge drying equipment is safe and efficient, durable, working life of 15-20 years, suitable for municipal sludge and industrial sludge (such as electroplating sludge, chemical sludge, pharmaceutical sludge, food sludge, etc.) The sludge with 83% moisture content can be reduced by 67% - 86%, and the final moisture content can be adjusted by drying to 10% - 25%. Dry mud is effective in sterilizing up to 90%. Sludge particles are stable in nature and no secondary pollution. It can be gasified, incinerated, used as biofuel, green soil, cement plant utilization, building materials and so on.

Working principle
The waste hot air with moderate temperature and high humidity enters the heat recovery unit for the first condensation dehumidification, and then enters the evaporator in the refrigerant system for the second condensation dehumidification. After the second dehumidification, the absolute moisture content decreases greatly, the temperature decreases, and then returns to the heat recovery unit for energy exchange with the moderate temperature and humid air, and the first temperature rise. Turn into medium temperature dry air, then to the condenser of the refrigerant system, the second temperature rise, up to 78 degrees, through the sludge surface, exothermic cooling, into medium temperature and high humidity air recycling.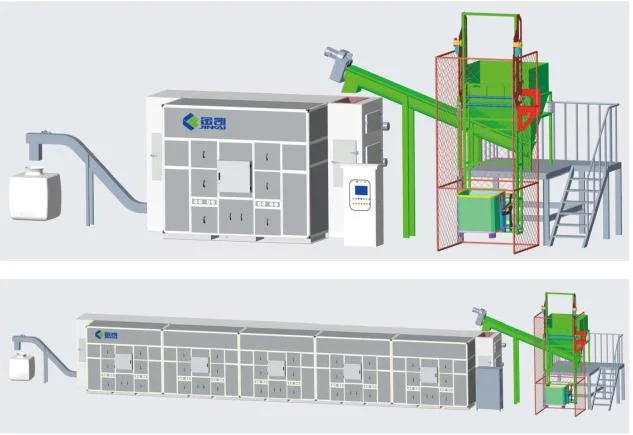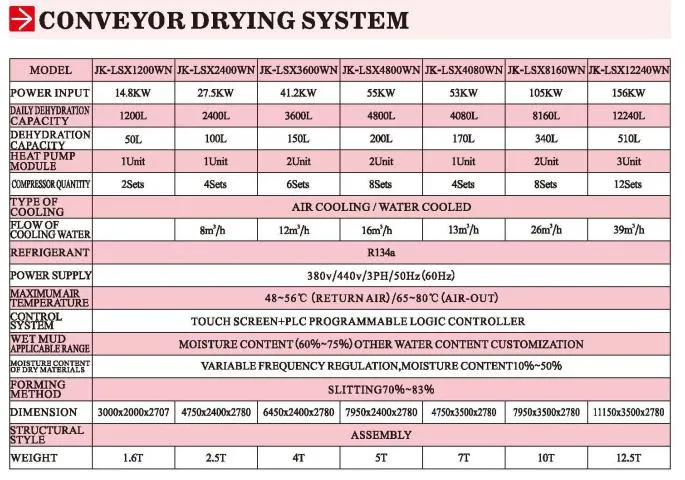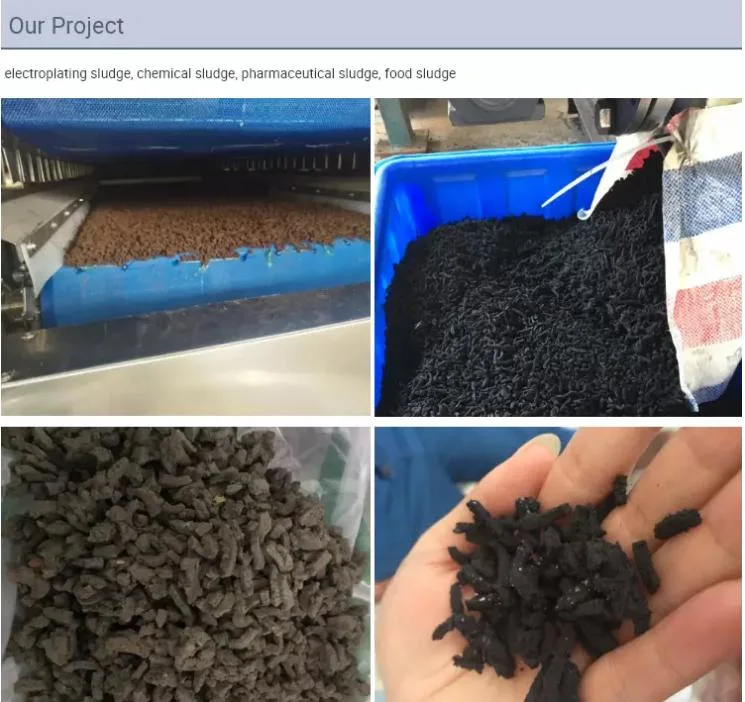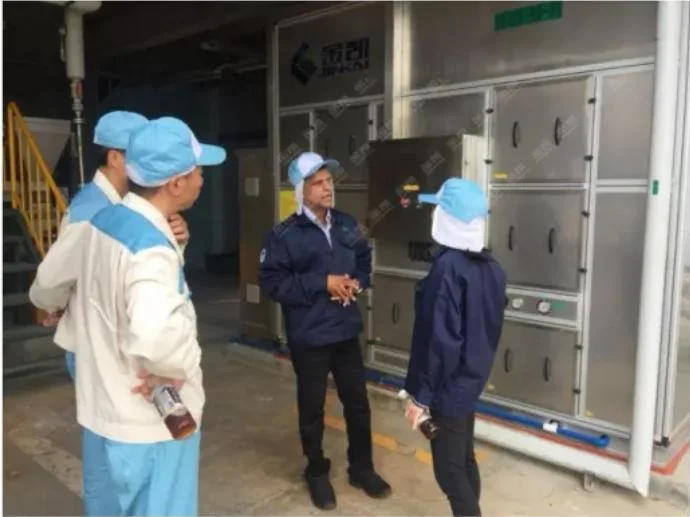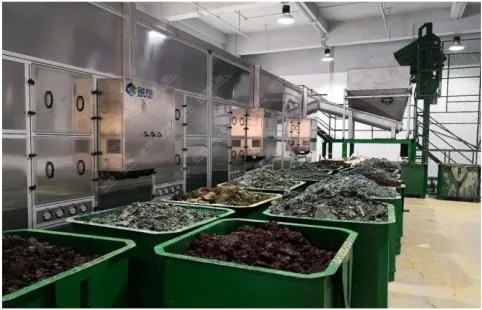 Main Features and Projects
1, Energy saving
Adopt heat pump technology, absorb heat from air and recovery waste heat at the same time
Adopt close dehumidify + circulating drying type, saving operating cost;
2, Exact control temperature and humidity
The drying temperature can be easily controlled by PLC +Touch Screen control system.
3, Uniform drying
By using the forced ventilation function, there are partition sheet and fan motors inside the drying chamber to make sure hot air cycle, so the raw materials can be dried evenly
4, The temperature: 10-75°C, Max 75°C, similar nature drying.
5, The baking plate dimensions and materials can customize as customer request.
6, Good drying quality.
During drying, the material does not craze, does not distortions, non-discoloring, never degenerate, non-oxidize, drying completely, with good rehydration, keep nutrient content;
7, Safe and reliable operation
Automatic intelligent control, 24-hour continuous drying; Without waste gas and waste heat pollution,low noise.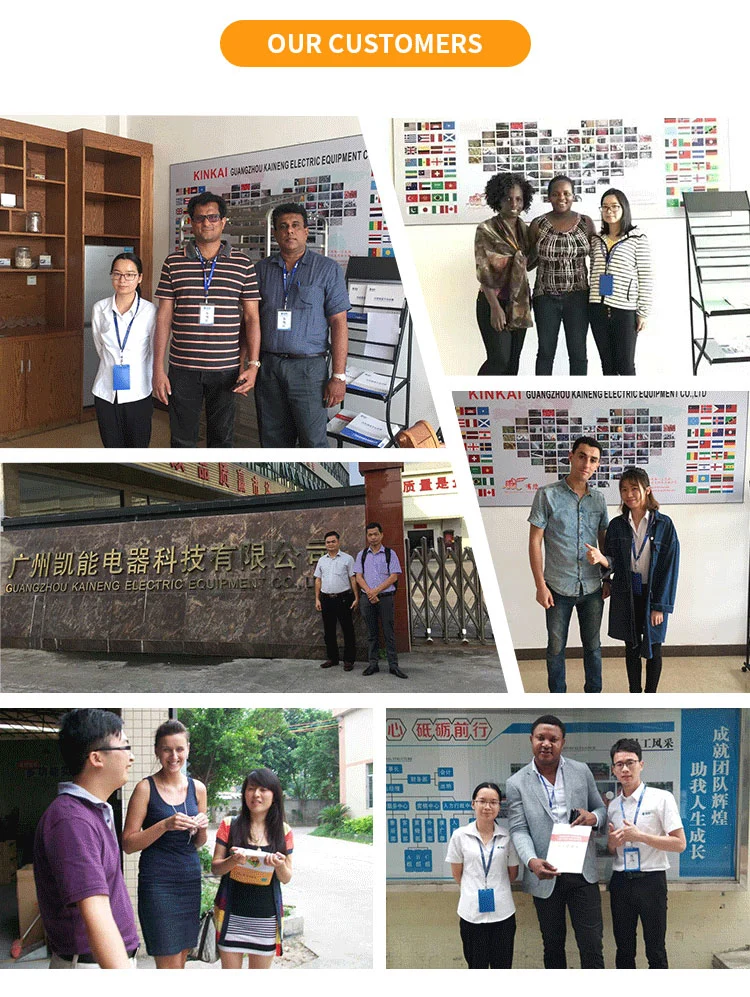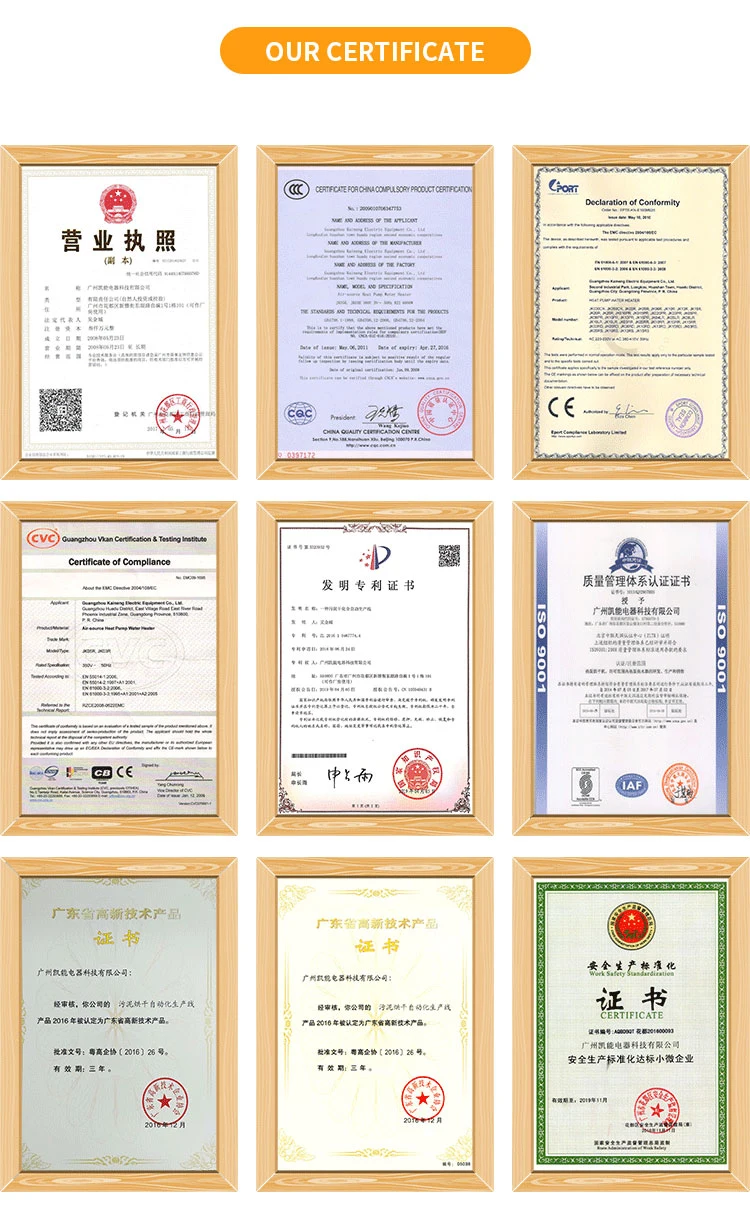 Our Services
A. Technical service
1
.
We calculate the capacity and recommend the best models.
2
.
We supply you the professional refrigeration technical support and electronic technical support for your installation, debugging and operation.
3
.
We supply the spare parts and technical support in & after the warranty time.
4
.
We supply the training course to your workers at our factory if you need.
B. After-sales service
1
.
Technical support for your installation, operation and maintenance.
2
.
One year's warranty, and you can pay for extended warranty.
3
.
Spare parts and technical support at most economic prices after the warranty.
C
. Payment Service
1
.
T/T
2
.
L/C (for container order only)
3
.
Western Union, (for sample order & parts)
FAQ
1. Does the KINKAI drying machine running by Gas or electricity or Diesel
Answer: Electricity only
2. Could I put my LOGO on the Dryers?
Answer: Yes,we can provide OEM service.
3. What is the material of drying machine cover ?
Answer: we can do SS304# or coat steel, sure,difference material with different price
4. What should I do if I am interested in your drying machine?
Answer: Thank you so much for your attention. Please don't hesitate to contact us by mail or by phone, telling us which one model, how many sets, drying capacity, and special requirements etc.
5. What are your main products of your company?
Answer: Heat pump dryers, heat pump(including air to water heat pumps, water to water heat pumps).
6. Could you give me your catalogue?
Answer: Yes, you can download it on website or send us email,we will send you asap.
If you are interested in our heat pump dryer, please contact us for more information, such as catalogue, video,etc.