80kw Induction Heating Machine For Metal Forging
Introduction of induction forging/heating machine:
1) LSW-80 induction heating machine with IGBT series parallel induction heating technology as the core.
2) Heating the workpiece surface and inside temperature to approximately equal by electromagnetic induction and conduction of heat.Introduction of induction heating/forging machine.
3) The principle is the magnetic induction heating principle.
4) Oscillation frequency selection: the larger the diameter of the workpiece is, the lower the oscillation frequency is needed.
5) Wttage selection: the larger the diameter of the workpiece is, or the higher the efficiency is required, the bigger wattage is needed.
Machine Pictures: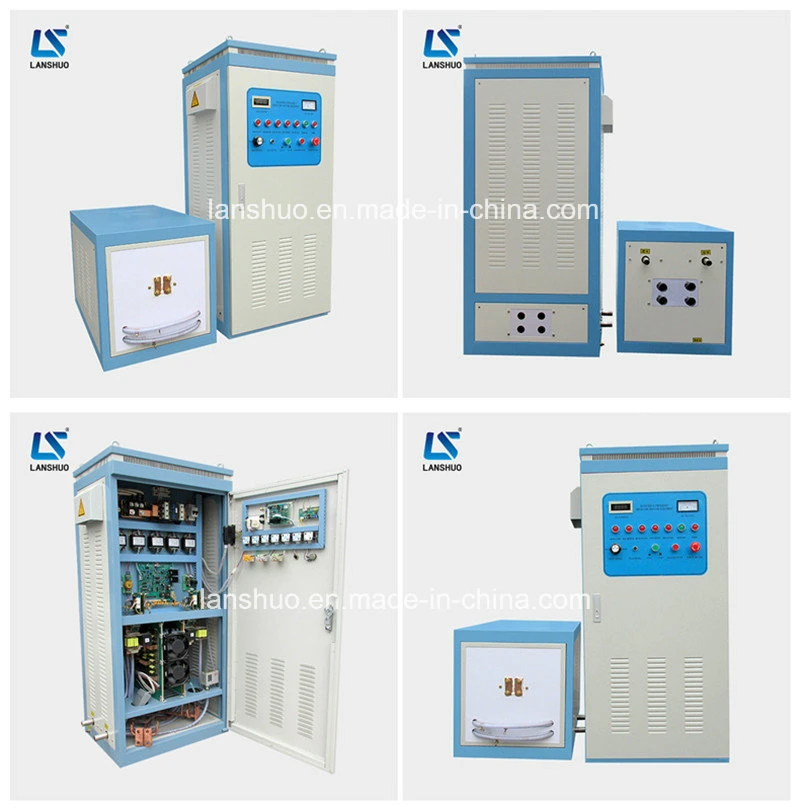 Features of induction heating/forging machine:
1) Siemens IGBT module and Inverting technologies of third generation been used; Higher reliability and lower maintenance cost.
2) High efficient: energy saving, environmental protection.
3) Heating fast: the fastest heating speed is less than 1 second, non-oxidizing and little deformation.
4) Widely application: can heating various of metal workpieces (according to different shapes of work pieces, replace removable induction coils).
5) Easy installation, simple operation, start fast, and little area occupied.
6) 100%duty cycle, continuous working ability at maximum power.
7) Low power consumption: can save about 40% energy than tradional HF tube furnace , save degree is relation with shapes of work pieces and induction coils.
Technical parameters of induction heating/forging machine:
Main parameters of LSW-80 induction heating/forging machine
Model
LSW-80
Input voltage

3 phase 380V, 50/60HZ or customized

Max input current
130A
Max input power
80KW
Oscillation frequency
18-30KHZ
Duty cycle
100%
Cooling water flow

≥ 0.15Mpa, ≥30L/min

Cooling water pressure

≥ 0.15-0.2MPa

Weight
185KG
Dimension(L*W*H)

Generator

770*600*1480mm

Transformer

1000*620*700mm
Application
Heating/forging: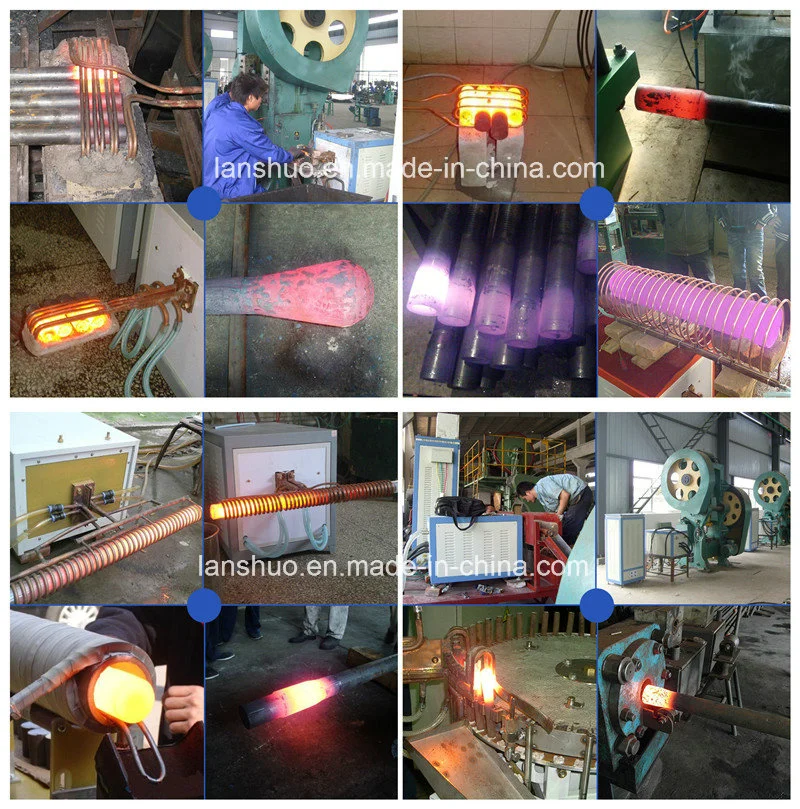 Multifunction of induction heating/forging machine:
1) Heating/Hot forging: hot forging and hot rolling of fastener standard parts, automobile parts, hardware, cables, twist drill, etc.
2) Hardening/Quenching: for shafts, gears, chain wheels, castellated shafts, machine tools surfaces and bodies, automobiles, motorcycle parts, etc. quenching.
3) Welding/Brazing: brazing of diamond saw blade, alloy tools(lathe tool, reamer, milling tool) mining tools(drill bits, cutting picks) copper tubes, motor copper line, copper bars.
4) Metal smelting: gold, silver, copper, iron, aluminum and other metals (vacuum) melting, casting molding and evaporation coating.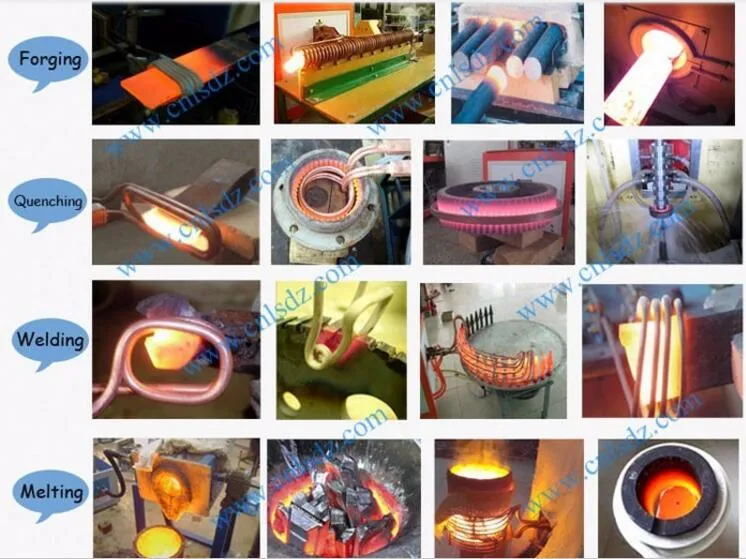 Packing&Delivery
Packaging
: Induction heating/forging machine wrapped with plastic films and foam first, then put it into a standard export wooden case and fasten at last. (Can be customized if needed.)
Delivery
: W
ithin 7 working days after receiving your
payment.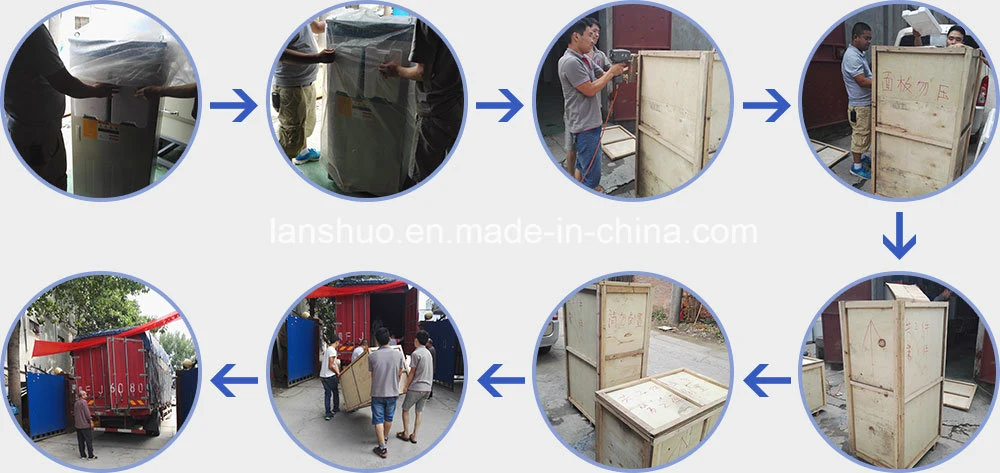 Our Company
(1). Zhengzhou Lanshuo Electronics CO.,LTD,China. We are metal induction heating machine manufacturer with 15-year experience.
(2). Leading products include IGBT medium frequency induction heating equipment, IGBT super audio induction heating equipment, CNC quenching machine tool, IGBT medium frequency induction melting furnace, KGPS medium frequency induction melting furnace, open type water cooling tower, closed water cooling tower, etc.
(3). CE certificate.
(4). OEM& ODM available.
(5). We have exported to UK, Austarlia, Pakistan, Egypt, Singapore, India, Vietnam, Mexico, Uganda, Ukraine, Serbia, Russia, Germany, Turkey, South Korea, Malaysia, the Philippines and other countries.
If you have any interest in our products, pls feel free to contact us, we will give you the best service at the first time.

Certificate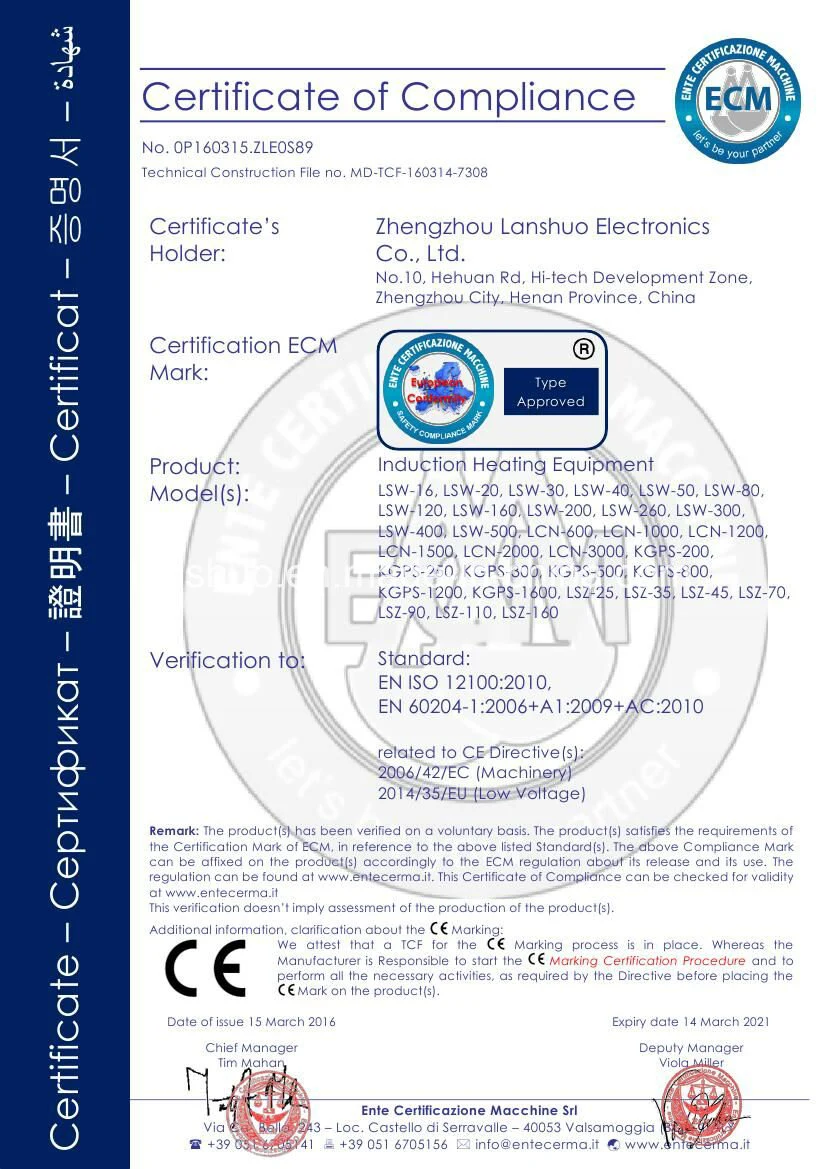 Our Service
As a manufacturer with 15 years R&D experience in China, we would like to offer any support you need as following:
1) Immediate reply to your inquiry.
2) Exact recommend of our machine for the job you do.
3) Detail information of our products, and our company if you need.
4) Best quotation.
5) Immediate answers to your questions about our produts.
6) Technical support, or alternative accessories if necessary.

Contact Information
Sunshine Li
Sales Manager
1. Tel: +86 371 5670 6612

3. Cel: +86 187 3896 7359
4. Fax: +86 371 6737 1010




Thanks for your reading ! Welcome to contact us !