Induction Heater of High Frequency Induction Heating Machine 15kw

Application of Induction Heating Equipment:
A. Heating (hot forging, hot fitting and smelting)
B. Heat Treatment (surface quench)
C. Welding (braze welding, silver soldering and brazing)
D. Annealing (tempering and modulation)
Major Features:
1. It adopts the most advanced MOS, IGBT frequency conversion control technologies to ensure the high efficiency and maximum output power.
2. It has the constant current and power control function, which can significantly optimize metal heating process, realize the high efficient and fast heating and bring into play the superior performance of the products.
3. It has the function of three-stage time setting represented by heating-heat preservation-cooling. Furthermore, the power for heating and heat preservation is available for independent regulation, which can facilitate the heating and heat preservation, which is applicable to places requiring bulking and repeated heating.
4. A maximum ten types fault protection and display of over-current, over-voltage, water shortage and phase missing can provide higher reliability and durability.
5. It is safe and reliable, and requires no equipments of ten thousand voltage, and thus can ensure the safe operation.
6. The comprehensive full load design is available for 24-hour continuous operation.
7. It is available for ultraviolet temperature detection, which can realize the automatic control of temperature, improve the heating performance and simplify the manual operation.
Main technical parameters:
Type
ZX-15AB
The range of operating voltage
180V-250V
Work Power
220V 50HZ One Phase
Input current
35A
Fluctuating frequency
30-100KHZ
Output current
200-600A
The flow rate of cooling water
0.06-0.12Mpa 7.5L/Min
Water temperature protection point
40ºC
Size
Main : 530x225x450mm
Transformer : 370x210x370mm
Weight
Main : 18kgs
Transformer : 15kgs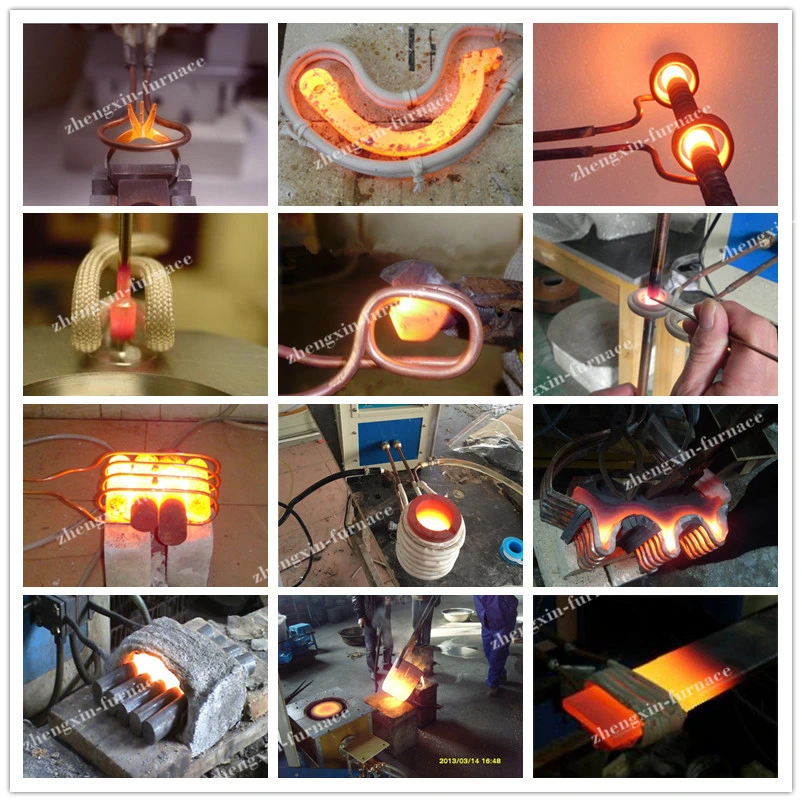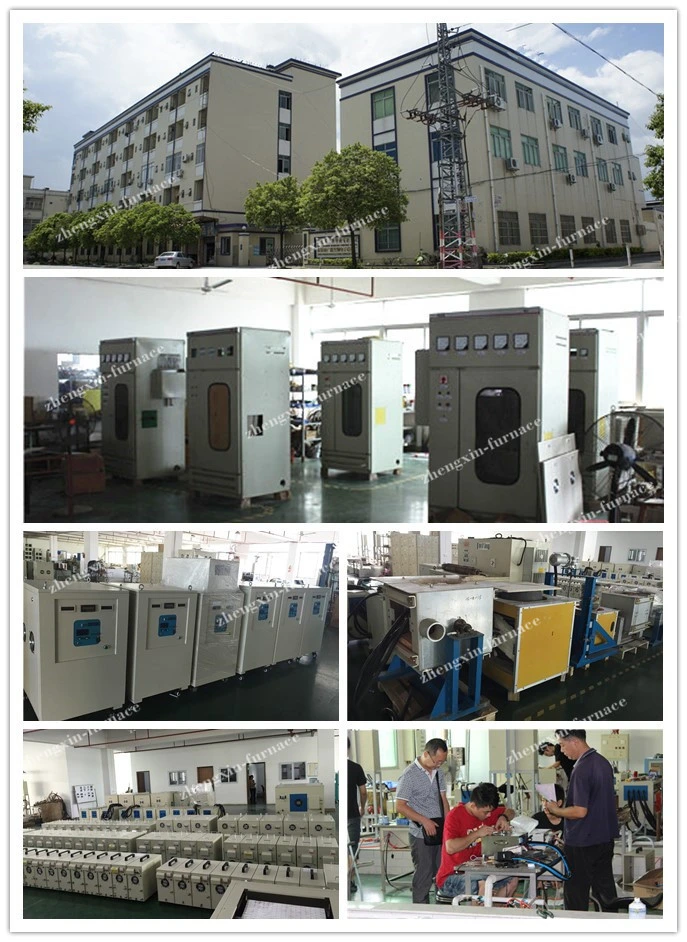 FAQ
Q:
What is our factory product range?
A: Our factory is a manufacturer in Dongguan, Guangdong province. We professional produce medium frequency and high frequency induction heating equipment:
SCR medium frequency main power: 50-2500KW
IGBT high frequency main power: 15-100KW
IGBT medium frequency main power: 40-500KW
IGBT super audio frequency main power: 40-500KW
Metal melting furnace---gold, silver, copper, iron, steel, stainless steel, tin-slag(tin dross), aluminum, etc;
Metal heating machine---surface heating treatment; keep warm;
Quenching machine---for tubule, gear, roller, bar, metal plate, etc;
Heating treatment equipment---heating, forging, annealing, welding,etc;
We work in this field more than 15 years experience.
Q: How to order your products?
A:
Please send us your purchase order by Email or Fax,
or you can ask us to send you Proforma Invoice for your order.
We need to know the following information for your order:
1) Melting furnace: material, capacity per hour, overturning type(manual, electric, hydraulic)
Heating machine: workpiece dimension(length, width, height, inner diameter, outside diameter ), process requirement(temperature, time, capacity)
2) Shipping information:
Company name,
Address,
Phone number,
Destination seaport/airport.
Q: What is the payment terms and delivery time?
A: Payment terms:
For small machines: 100% T/T and delivery within 7 days;
For big machines and big amount: T/T ,30% deposit and 70% balance before shipment, it will take about 15-20days.
For customized Non-standard machine, it will take about 45-60 days.
Q:
What is your shipping way?
A: Small equipment by express, just as Fedex, DHL, TNT, UPS etc. Large equipment by sea or by air.
Q: How to install your machine?
A: We have paper installation instructions and videos, we will teach till you learn it.
Q:
What competitive advantages do you have?
A:
Professional advantaged design, better quality, reasonable price;
Fast speed of delivery on time and good after-sale service;
OEM & ODM is acceptable;
Customized size, design is welcomed;
More than 15 years rich experience in this industry;
Q: How about the warranty?
A: All our products have one year quality warranty, during the warranty time, the spare parts replacement is free; And we provide life-long time technical support and other assistance.