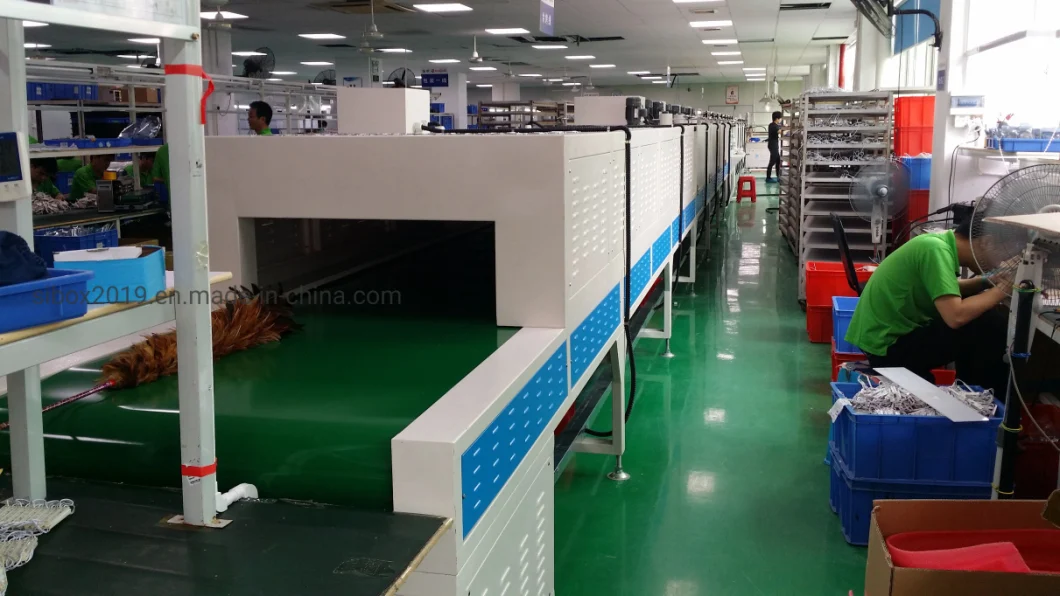 conveyor oven
is a oven uses a conveyor or belt to carry process parts or material through the primary heating chamber for rapid thermal processing. It is designed for fast drying and curing of products and is nowadays widely used. Normally a conveyor oven adopts a tunnel structure and is composed of multiple controlled zones. A conveyor furnace also features fast thermal responses, uniform and stable temperature distribution; it can heat treated parts to 800 deg. C. (may vary for different model). Belt speed of a conveyor oven can be adjusted to meet customer demands. According to different baking time requirements of various products, intelligent control system can be implemented through PLC intelligent control system. Drive frequency conversion speed regulation, can realize stepless speed change. And can prestore more than 15 groups of parameters, achieve automatic operation.
suitable for baking chemical gas and food processing industry to bake goods, substrate stress removal, ink curing, paint film drying, etc. Widely used in electronics, electrical, communications, electroplating, plastic, metal chemical, food, printing, composite,pharmaceutical, PC board, powder, immersion, spraying, glass, ceramics, wood building materials...... And so on the precision baking, drying, tempering, preheating, shaping, processing and so on.
1

Material size and weight

:Length 932mm (Conveyor line width direction ),Width 222mm (Conveying direction of transmission line ),Height 163mm (open height),Single 120kg;Six in batches,Intermittent step transport (manual control);Material: carbon steel

2 Temperature zone separation: the feeding port of the constant temperature heating section is hot to use the automatic rising and lowering partition; a constant-temperature heating section and an automatic lifting and heat-insulating door are used for the material receiving opening of the cooling and cooling section, and an automatic lifting and heat-insulating door is shared; and an automatic lifting and heat-insulating door is used for cooling the discharging port of the cooling section;

3 Heating temperature range: room temperature-100 ºC adjustable, setting 2 constant temperature heating zones (Temperature detection and display, unified setting, independent temperature control, respectively)

4 Cooling temperature range: room temperature-35 ºC, 1 cooling range (Temperature detection and display )

5 Temperature record: constant temperature heating section contains 6 temperature detection points (front, middle, rear and both sides ),record temperature detection data,detection frequency adjustable (0-60min).

6 Equipment direction: facing to the operating surface, right hand in and out of the left.

7 Continuous working time: continuous working time greater than or equal to 120h.
Characteristics of the equipment
1
,
Design according to the proportion of human engineering, easy operation, modern appearance.
2
,
Argon Arc full Welding of all stainless Steel in Inner to prevent dust from the machine itself.
3
,
Unique air-duct design
to ensure the temperature inside is uniformity
4
,
First-class technology of heat &thermal insulation, sealing effect is excellent.
5
,
Double over-temperature protection, safer and more reliable.
6
,
Heating up fast, and the temperature is stable and accurate.
7
,
The shell temperature is low, which has little effect on the indoor environment temperature.
8
,
According to the product set up a variety of heating and air mode, energy saving, safety and environmental protection.
9
,
Module design
:
Each section manipulation and operation in flexible independently can be available.
10
,
Colors can be customized base on color card.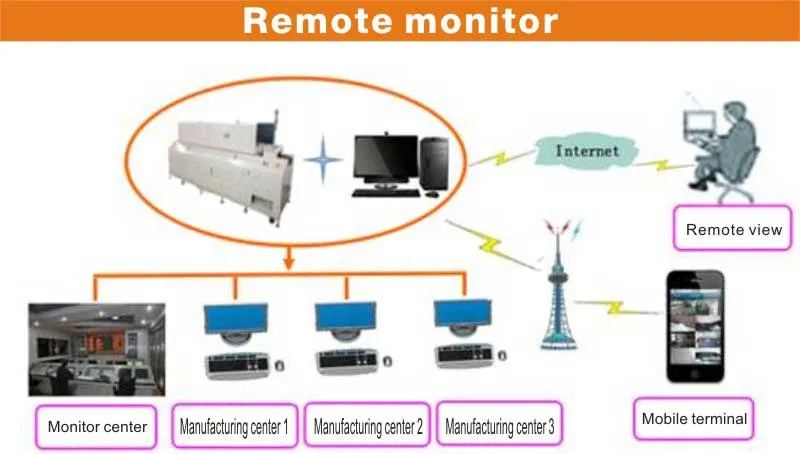 Technical Parameters of Industrial Oven

Type

Common

Clean

Finishing Cure

Explosion-Proof

Vacuum

Temperature range

0-250ºC

0-350ºC

0-550ºC

0-700ºC

700ºC

Temperature Homogeneity

±1ºC

±3ºC

±5ºC

±1.5%ºC

Heating Rate

<=5ºC/min

<=8ºC/min

<=10ºC/min

10ºC/min

Energy Type

electrical

Gas

Steam

Air Energy

Other

Heating Mode

Electric

Infrared

Other

Chamber

Single

Twin

Three

Other

Sheathing Material

Cold Drawing Spray-Paint

Stainless S
teel

Other

Chamber Material

Stainless S
teel 201
Stainless S
teel 304

Galvanized Sheet

Other

Heat Insulating Material

Aluminosilicate Rock Wool

Insulating Fibre-Board

Firebrick

Other

Air Transport Mode

Left and Right

Up and Down

Front and Behind

Symmetrical Left and Right

Air Motor Position

Top

bottom

Hindside

Sidepiece

Other

Number of Explosion-proof Doors

One

Two

Other

Manual door

Single Door

Double Door

Three Doors

Other

Automatic Door

Revolution door

Side Sliding Door

Lift door

Roll-Up Door

Other

Cart Type

Double-Deck Cart

Motor-Trolley

Landing Cart

Automatic Trolley

Other

Power Control

SSR

SCR

Other

Control Mode

Instrument Control

HMI Control

Network Control

Other

Timing Mode

Manual

Automatic

Other

Safety Protection Function

Overtemperature

Overload

Phase Sequence

Earth Leakage Protection

Other

Detection Function

Temperature

Thickness

Flame

Pressure

Other
Graphic wind circulation:
| | | | |
| --- | --- | --- | --- |
| | | | |
| Single-sided supply air type | Double-face type | Double-face blast with explosion-proof | Thermal rising type |
| | | | |
| Thermal rising type | Thermal radiation type | Hot air radiation | Hot air radiation |